Amethyst
---
You can view our range of responsibly sourced and fully traceable amethyst in our gemstone store.
Amethyst is the purple member of the quartz family, ranging in colour from pale violet to a deep purple. It is one of the types of macro-crystalline quartz.

This gemstone's name comes from an ancient Greek word, "amethystus", meaning not drunk ("methystos" meaning intoxicated). This refers to a belief that the stone protected its owner from drunkenness. Amethyst is also believed to promote peace and stability.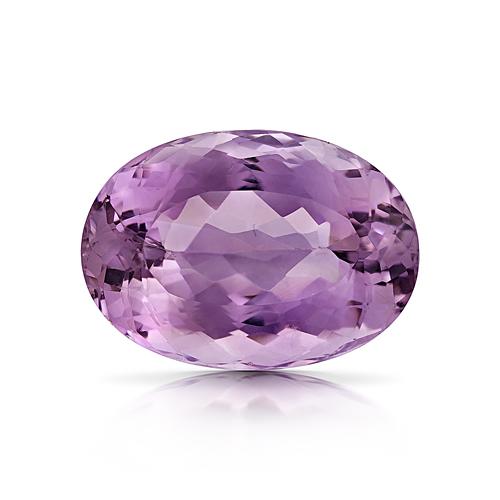 Amethyst, 28.78ct, oval cut
Before being discovered in larger quantities, amethyst was a highly-regarded gemstone, coveted for centuries by both royalty and clergy and considered as a gem equal to the major coloured gemstones (ruby, sapphire and emerald).
As with all quartz, amethyst has hardness of 7 on the Mohs Scale of Hardness, which means that it has a good resistance to scratching. Combined with its very affordable price point, this makes amethyst an excellent choice for less expensive, yet very bold and impressive, pieces of jewellery.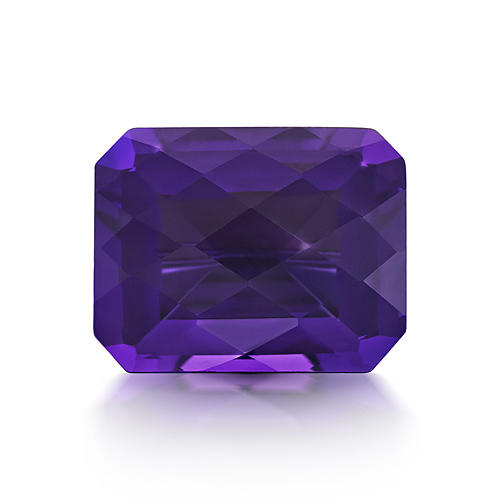 Deep purple amethyst, 12.12ct, emerald cut
Furthermore, since rough pieces of amethyst can be quite large, it is more likely to be found in less common, fancy cuts compared to many other gemstones.

Amethyst can be found in many countries, although particularly good examples come from Uruguay, Brazil and Madagascar. It is the birthstone for February. Other localities include Sri Lanka, India, USA and Urals in Russia for the more reddish tinge version.
Traditionally, Amethyst is believed to have a calming influence and is said to be a good stone for clarity. It is worth remembering that Amethyst gained its name from the Ancient Greek word meaning "not intoxicated" therefore to help prevent against drunkenness.
More information about amethyst can be found on this external website - https://www.gia.edu/amethyst.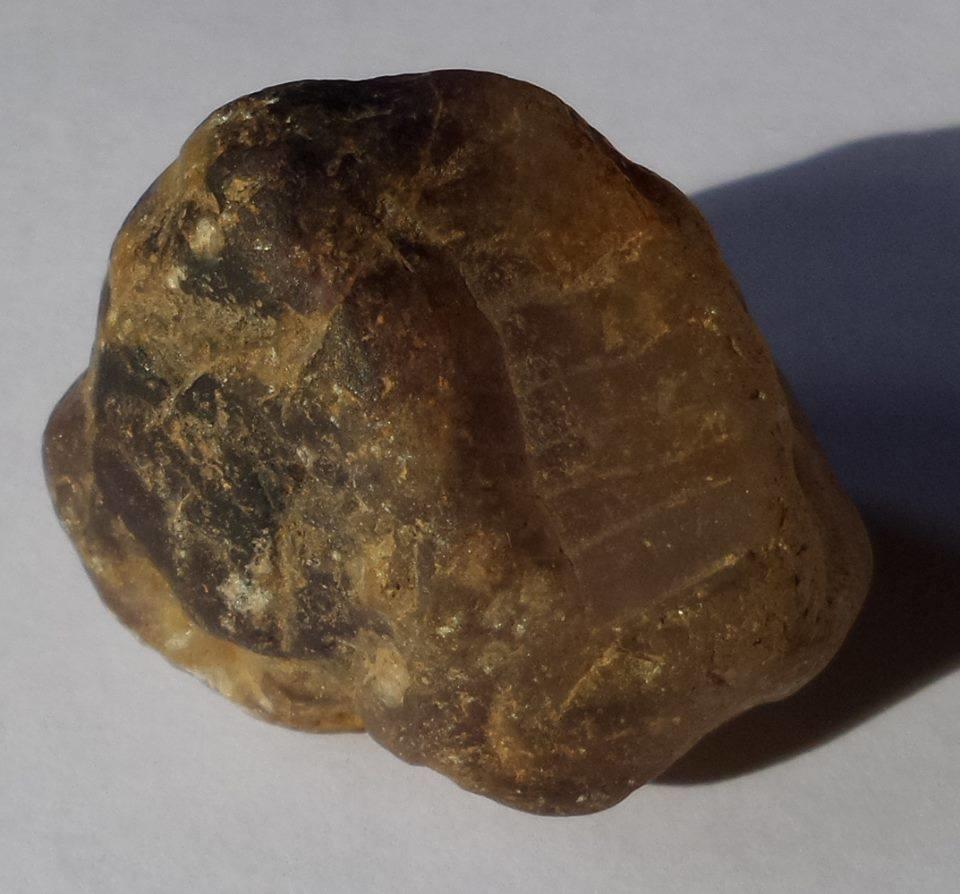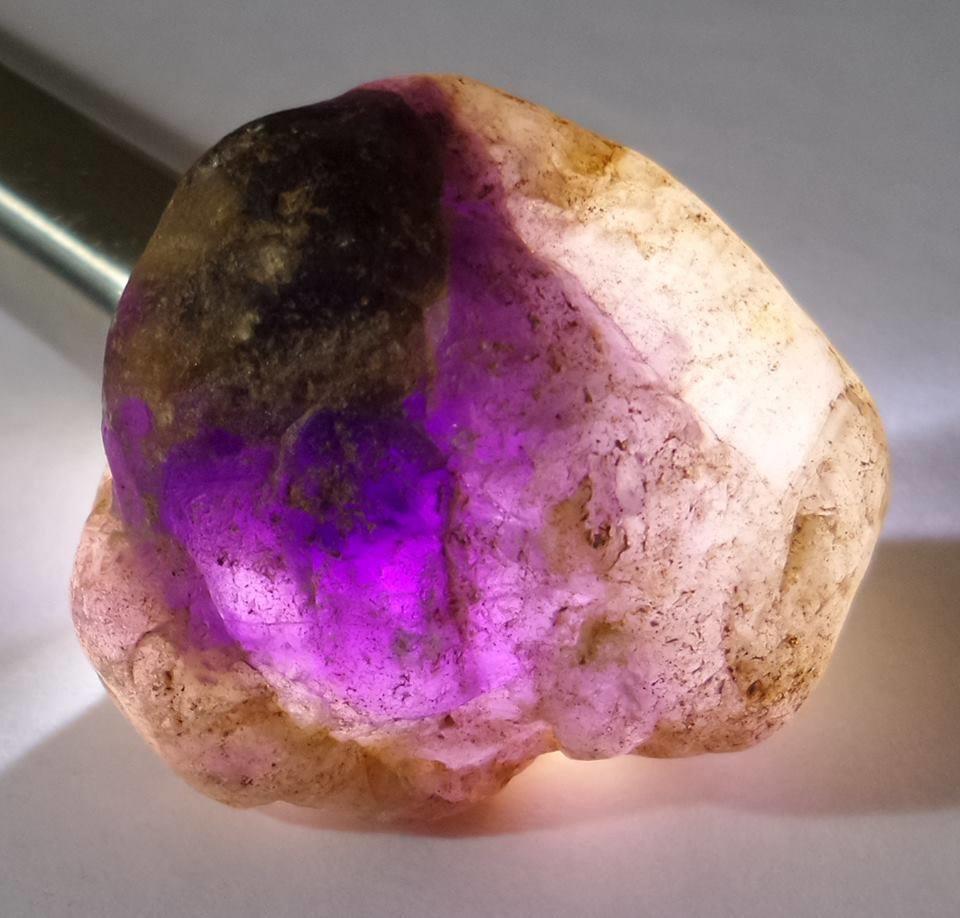 This is a piece of rough quartz (amethyst) from one of our own mines in Sri Lanka. You can see from the picture above that it can be very hard to see the amethyst (purple) without the use of a torch.
View our range of amethyst gemstones, all ethically sourced and fully traceable, in our gemstone store.
Below are more examples of amethyst that we have previously had in our stock.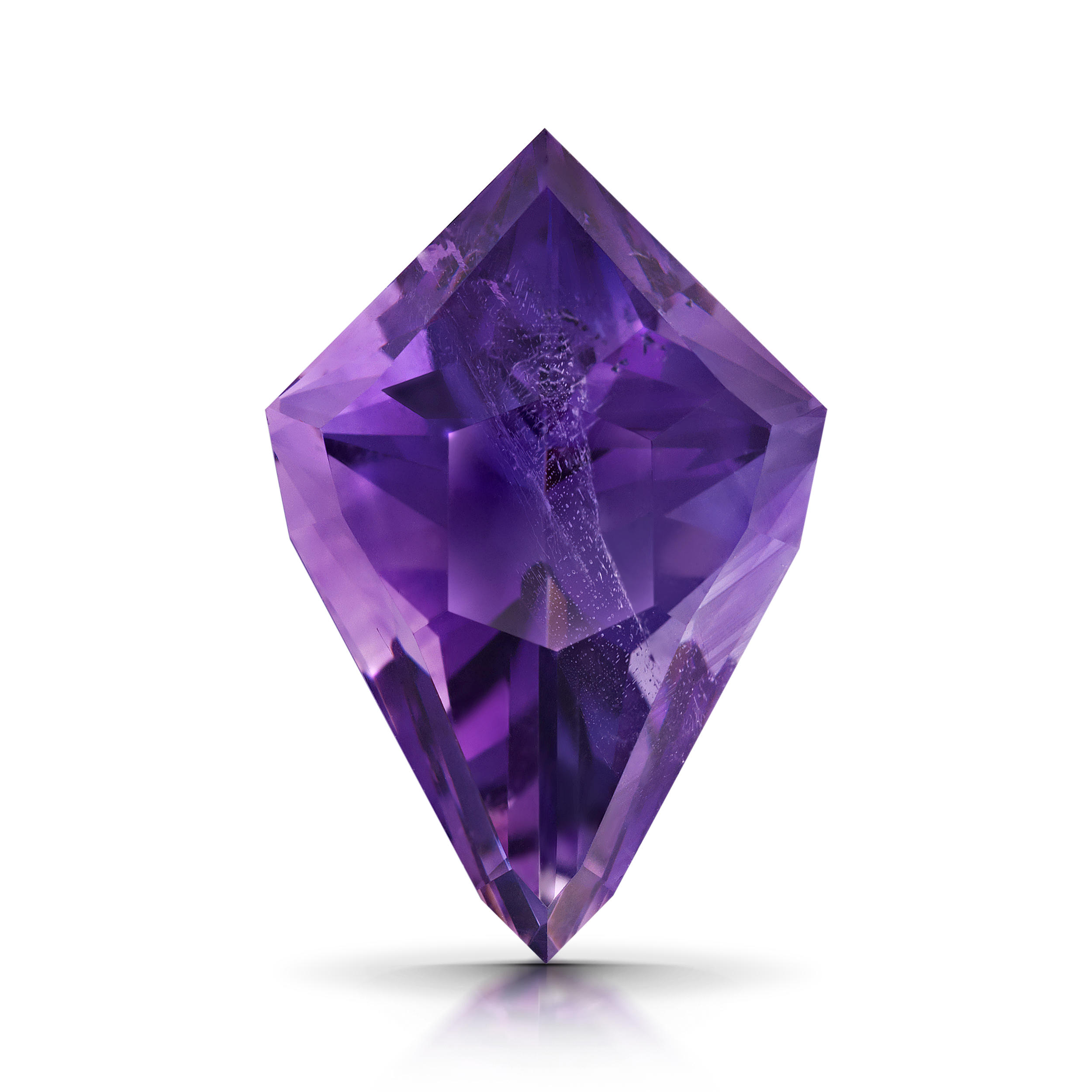 Amethyst, 10.84ct, fancy cut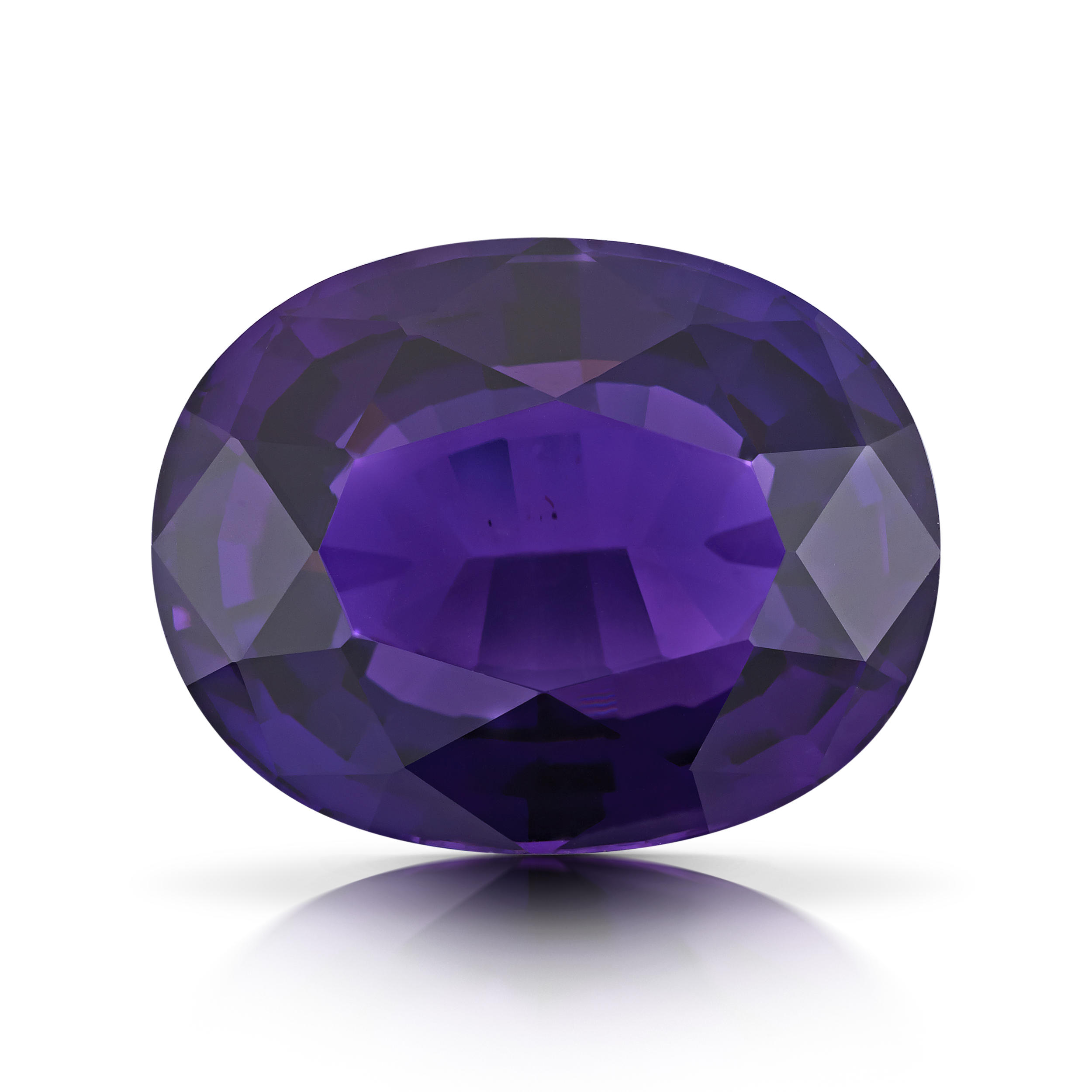 Deep Purple Amethyst, 17.16ct, oval cut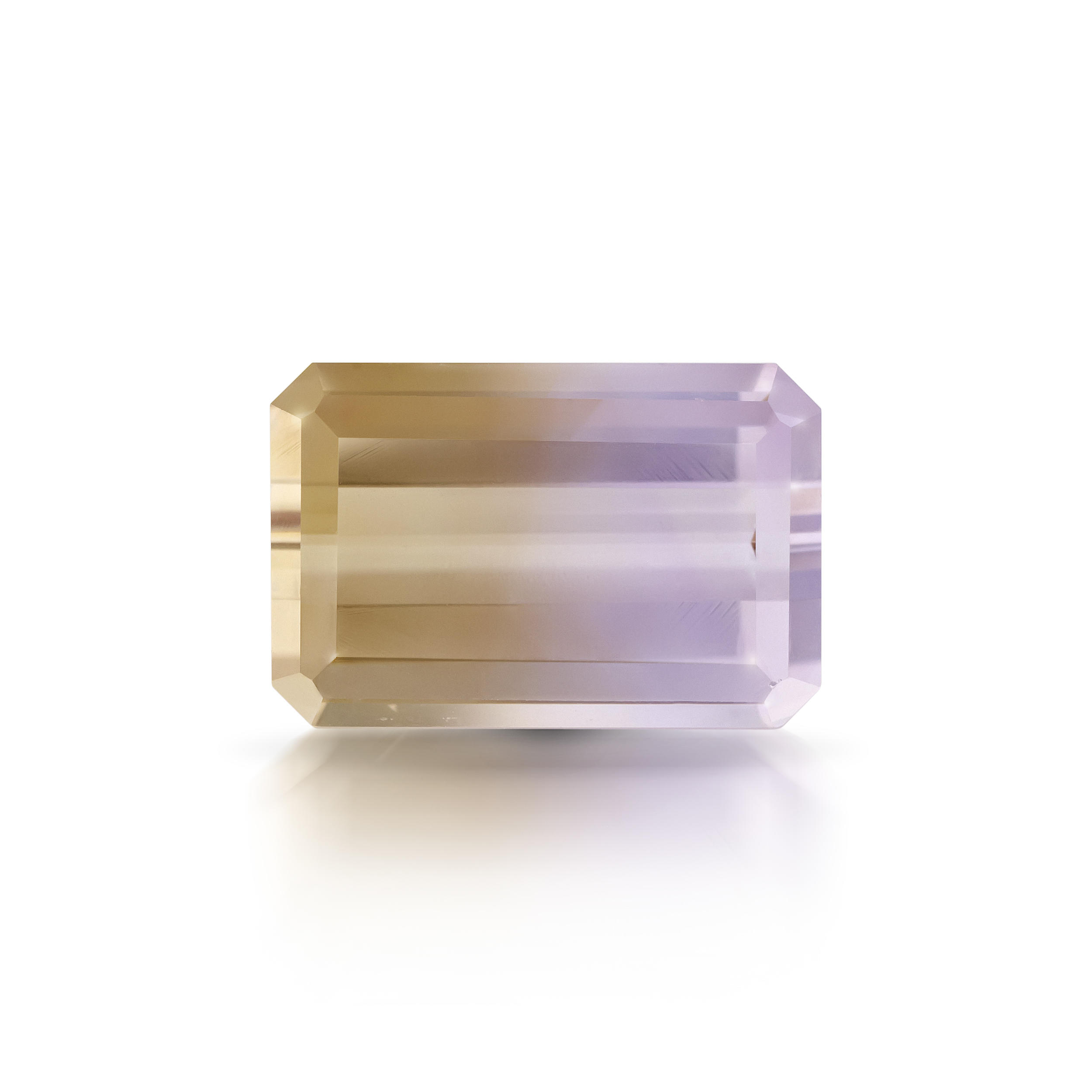 Ametrine, 5.34ct, emerald cut
Please get in touch with your amethyst requirements by using the contact page.