11

Nov

The Chicago Responsible Jewelry Conference 2022
---
The Chicago Responsible Jewelry Conference took place for the sixth time on Friday 4th and Saturday 5th November 2022.
The event's success is testament to the considerable efforts of the indomitable Susan Wheeler and her team, who consistently deliver an experience unlike any other in our industry.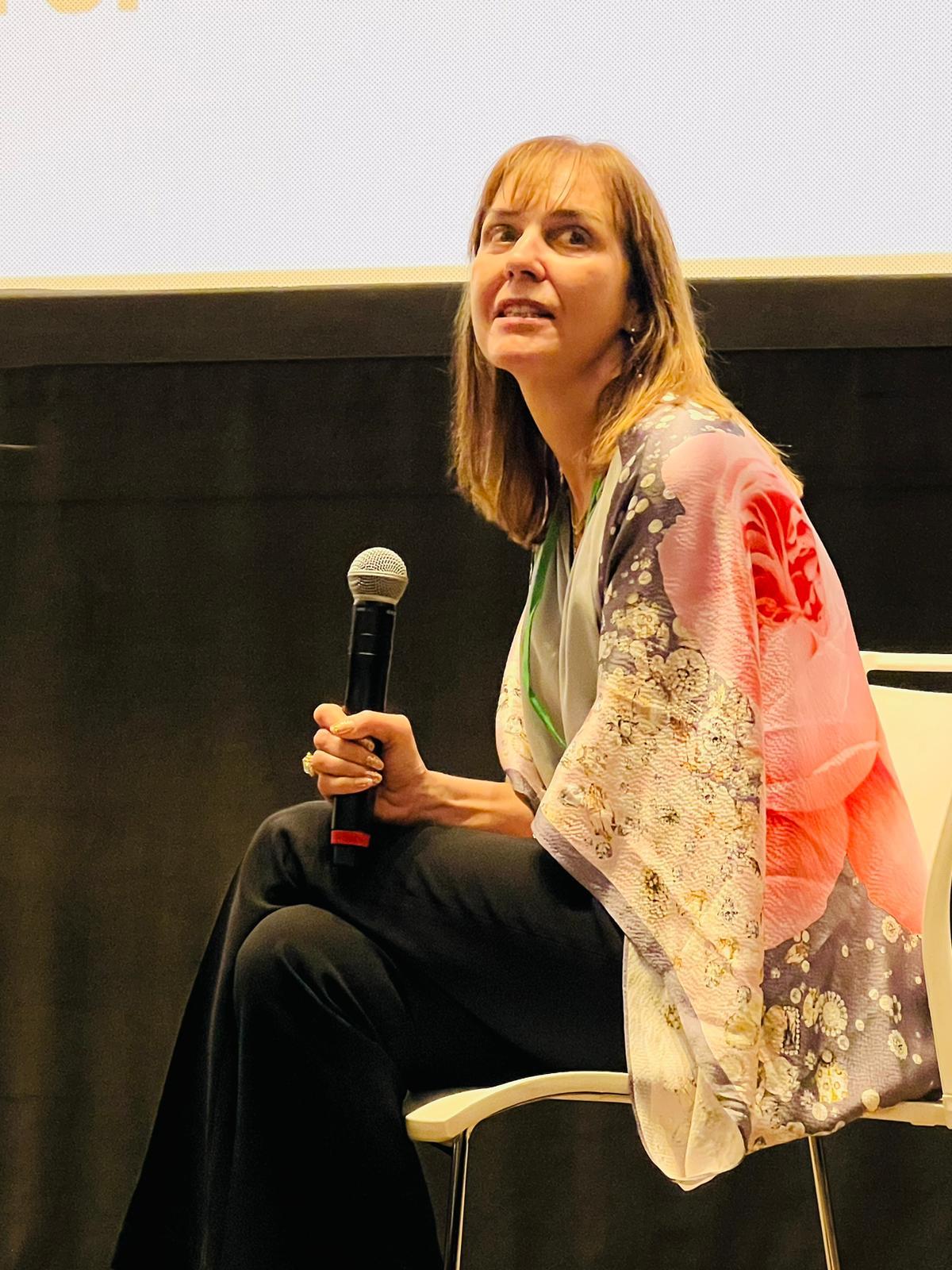 The diversity of topics and the variety of the speakers is not found at any other industry event. This year, we saw gold miners, jewellery designers, government officials and everyone in between. The global representation on the stage was matched by the international audience.
Across the two days, we were educated and informed by pioneers who are leading the industry in many positive directions.
The conference has never been afraid to tackle the hardest of topics and this year was no exception. Gender-based violence, illegal mining, carbon emissions and the effects of sanctions were just a few of the issues on the agenda.
As well as being shown some of the immense challenges we face in the jewellery sector, the audience also heard about success stories, such as the Fairmined Jewellery Challenge, the work of Roots Diamonds and the achievements of Ethical Metalsmiths.
A sure sign that the conference was a resounding success, was the incredible buzz of networking during the coffee and lunch breaks (not to mention at the post-conference party). It was clear to see new partnerships forming and problems being solved over cocktails and canapes.
My only disappointment with this amazing event is that it did not benefit a larger audience. Such important and groundbreaking projects deserve to be seen far and wide. We must try harder to make that happen.
A running theme throughout the conference was the call for increased collaboration and more mutual support between the various organisations and projects. As a community within the industry, we risk spreading our modest resources too thinly across too many good causes at once.

As always, the time passed too quickly and we all had to head home. However, we did so with fresh impetus and renewed determination to keep going with our plans and projects, to continue to evangelise about responsible sourcing and to return to Chicago in 2023 to share yet more successes with our wonderful peer group.
In closing, Susan made the point of how history repeats itself, but how at every stage there are campaigners and activists who will not let the injustices persist in our society, just as we must not let the injustices continue in our industry. Two quotes from her summary of the conference bear repeating:
"Let us have faith that right makes might; and in that faith let us, to the end, dare to do our duty as we understand it." - Abraham Lincoln
"The way to right wrongs is to turn the light of truth upon them." - Ida B. Wells
I urge you all to join us in Chicago in 2023 and become an active part of the changes that need to be made in the jewellery industry.
https://www.chiresponsiblejewelryconference.com/
For a more detailed description of the conference, check out this blog post from Chloe Pflug at Ethical Metalsmiths:
https://ethicalmetalsmiths.org/blog/susie-ganch-and-the-radical-jewelry-makeover-jdrmc