17

May

Fair Luxury 2017 - Conference Highlights
---
On 25th and 26th April, the Assay Office Birmingham hosted the second annual Fair Luxury conference. As part of the organising team, it was with immense satisfaction that we saw the event come together so successfully after many months of planning and hard work.

The two days were packed with talks from expert speakers, fascinating discussion and debate, passionate audience participation, as well as plenty of networking and collaboration.
The delegates represented all parts of the industry and we were fortunate to hear from a wide range of presenters on many diverse topics. Within the overall themes of responsible sourcing and supply chain transparency, the speakers covered areas including child labour, the environmental impact of mining, consumer engagement and life as an ethical jeweller. We listened to the views of miners, manufacturers, designer-makers and retailers. The big brands such as Pandora and DeBeers spoke alongside SMEs and small independent business owners, like Ingle& Rhode, CRED and Harriet Kelsall. We learnt about other organisations (Jewelry Industry Summit, Incorporation of Goldsmiths, Ethical Metalsmiths) with which we can work to become greater than the sum of our parts.

This broad and eclectic mix of delegates and speakers was ideal for fuelling intense discussion, but also for giving each other a better perspective of the issues faced by companies, both large and small.

Each day, we had an industry expert moderator to keep things on track and we were very grateful to Rachael Taylor and Estelle Levin-Nally for their efforts in that capacity.

In between the scheduled sessions, the delegates and speakers used the drinks and lunch breaks to swap ideas, views and business cards. Many useful connections were made and the energy in the building was palpable, especially during the time allocated "after hours" specifically for networking (and maybe a glass of wine!).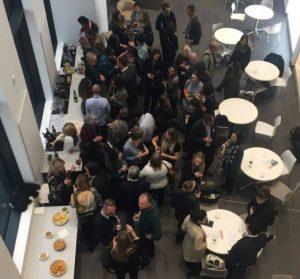 That the conference ran so smoothly was due in no small part to the outstanding efforts of the Assay Office team. A special mention must go to Marion Wilson and Kelly Fisher for their incredible support over the two days and the seemingly effortless way in which they ensured everything ran according to plan.

By the end of the second day, we were both satisfied and exhausted in equal measure. We were very proud to have played a part in such a successful event that had created a tangible buzz and immense enthusiasm within the audience. Our speakers had informed, educated, enlightened and inspired.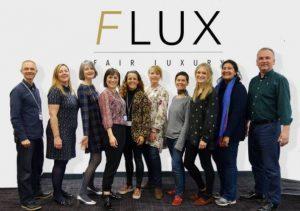 All that remains is for us to take up the challenge and use that energy and inspiration to change our businesses for the better.

Please subscribe to our newsletter to keep up to date with all of our latest activities.