08

Sep

Gem Fair in Edinburgh with Gemstones Brazil
---
On Monday 19th and Tuesday 20th September, Gemstones Brazil and Nineteen48 are hosting an ethical gem fair in Edinburgh.
This is a collaborative partnership between two of the UK's leading suppliers of responsibly sourced gemstones, Stuart Pool (Nineteen48) and Maira Toledo (Gemstones Brazil).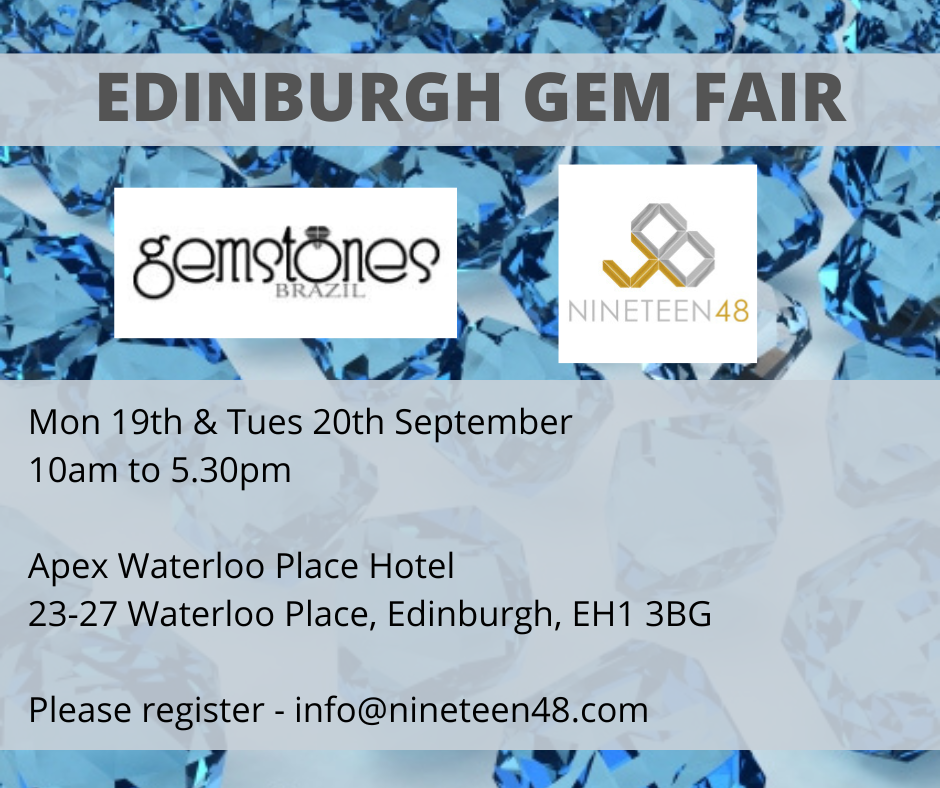 All stones that we sell have the complete assurance of responsible mining and production and we can provide full details about the source of each gemstone.
These gems come from traceable sources in Sri Lanka, Brazil, Australia, Malawi, Tanzania and the USA.
The event will run from 10am to 5.30pm on both days.
It's free to attend, but please register by email in advance, so that we know you're coming and we can send you more details about the event - info@nineteen48.com
The venue is:
Apex Waterloo Place Hotel
23-27 Waterloo Place
Edinburgh
EH1 3BG
In advance of the event, please feel free to review the gemstones on our websites and let us know if there is anything in particular that you would like to see on the day, so that we can have it ready for you to view.
We look forward to seeing you!