04

May

Navigating the World of Ethical Jewellery and Responsible Mining (with Ute Decker)
---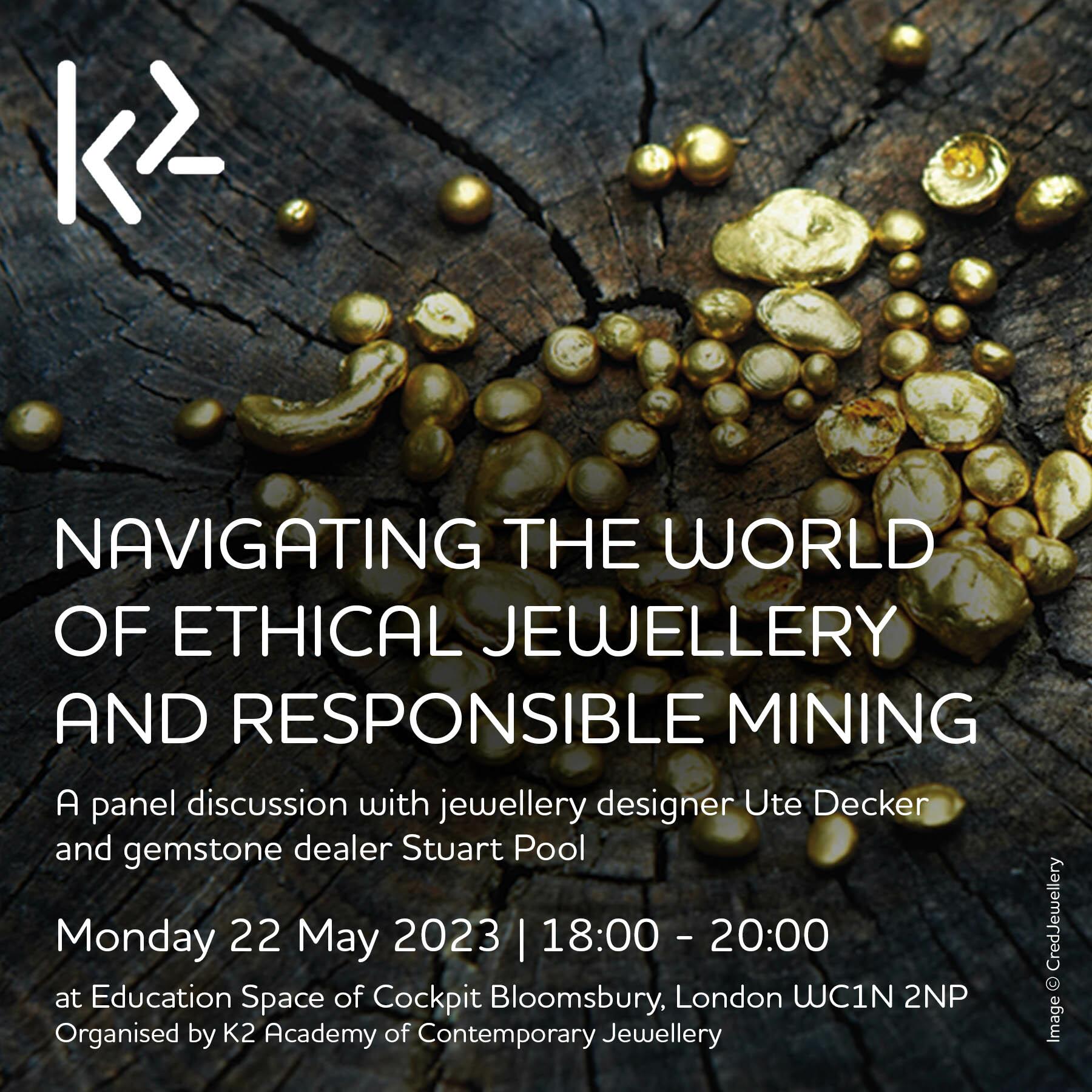 'Navigating the World of Ethical Jewellery and Responsible Mining'
A panel discussion with jewellery designer Ute Decker and gemstone supplier Stuart Pool, organised by K2 Academy.
Monday 22nd May 2023
18:00 - 20:00
Education Space at Cockpit Bloomsbury
Cockpit Yard
Northington Street
London
WC1N 2NP
Join ethical-making champions Ute Decker and Stuart Pool for an evening of inspiration and advice.
We will look at hot topics in the jewellery industry including the supply chains of gemstones and precious metals, as well as current trends such as recycled metals and their merits. Come and consider how your jewellery practice can evolve and how your choices can cumulatively have a big impact environmentally and socially.
There will be a chance to ask questions and join the conversation about ethical approaches to gemstones, precious metals, mining and jewellery making.
https://www.eventbrite.co.uk/e/navigating-the-world-of-ethical-jewellery-and-responsible-mining-tickets-621830791637
About the Speakers
Artist jeweller Ute Decker is best known for her minimalist yet bold sculptural jewellery art. Her work is exhibited internationally and found in several museum collections including the Victoria & Albert Museum. Ute is a pioneer of the international ethical jewellery movement and one of the first in the world to work in Fairtrade Gold. She created the largest resource on ethical jewellery practices which became the basis for ethicalmaking.org.
Stuart Pool is a specialist in responsibly mined and fully traceable coloured gemstones, mainly sourced directly from mines in Sri Lanka and Tanzania. He runs gem trading companies Nineteen48 and Crown Gems, as well as being one of the co-founders of Fair Luxury, a group focused on positive change in the jewellery industry and a key member of the Moyo Gems project.