26

Sep

Nineteen48 UK Tour September / October 2022
---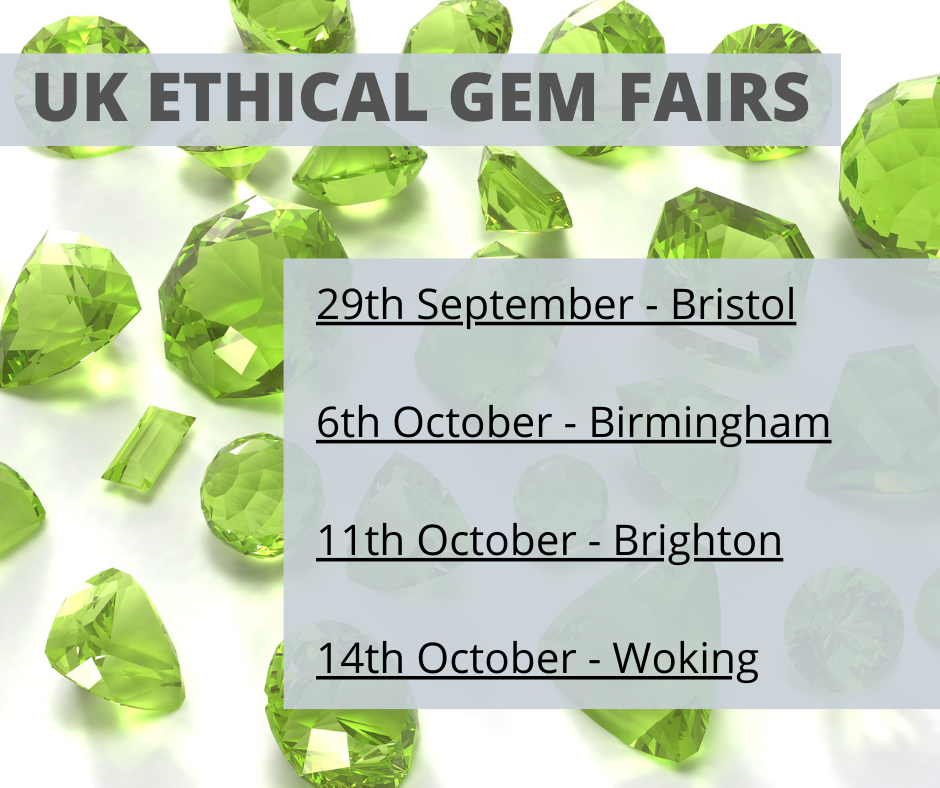 There will be a few opportunities to see Nineteen48's gemstones during September and October 2022. At venues around the UK, we will be showcasing a range of gemstones from traceable sources in Sri Lanka, Tanzania, Australia, Malawi and the USA.
Thursday 29th September, 3pm to 7pm - Clifton Rocks, Bristol
31 The Mall, Clifton, Bristol BS8 4JG
https://www.cliftonrocks.co.uk/contact-us/
Thursday 6th October, 10am to 5.30pm - School of Jewellery, Birmingham (with Gemstones Brazil)
Birmingham City University, Vittoria Street, Hockley, Birmingham, B1 3PA
*** We will give a talk on artisanal mining starting at 12.30pm ***
https://www.bcu.ac.uk/jewellery/about-us/facilities-and-campus/vittoria-street
Tuesday 11th October, 12pm to 6pm - Brighton Jewellery Collective
Rodhus, 16-30 Hollingdean Road, Brighton, BN2 4AA
https://www.rodhus.co.uk/contact/
Friday 14th October, 12.30pm to 6.30pm - Workshop 925
Unit F9, The Mayford Centre, Unit F9, Mayford, Woking GU22 0PP
https://www.workshop925.com/elements/pages/contact/
All of the gemstones on display come with the complete assurance of responsible mining and production and I can provide full details about the source of each stone.
It's free to attend the gem fairs, but it would be helpful if you could please register in advance by emailing me (info@nineteen48.com), so that we know you're coming.
In advance of the events, please feel free to review the gemstones on the Nineteen48 website and let us know if there is anything in particular that you would like to see on the day.
We look forward to seeing you soon!