08

Apr

Nineteen48's 10th Anniversary - The Story of Our First Decade
---
Wednesday, 7th April, 2021, marked the 10-year anniversary of the formation of Nineteen48 and this post is a reflection of what we have achieved and how far we have come in the last decade.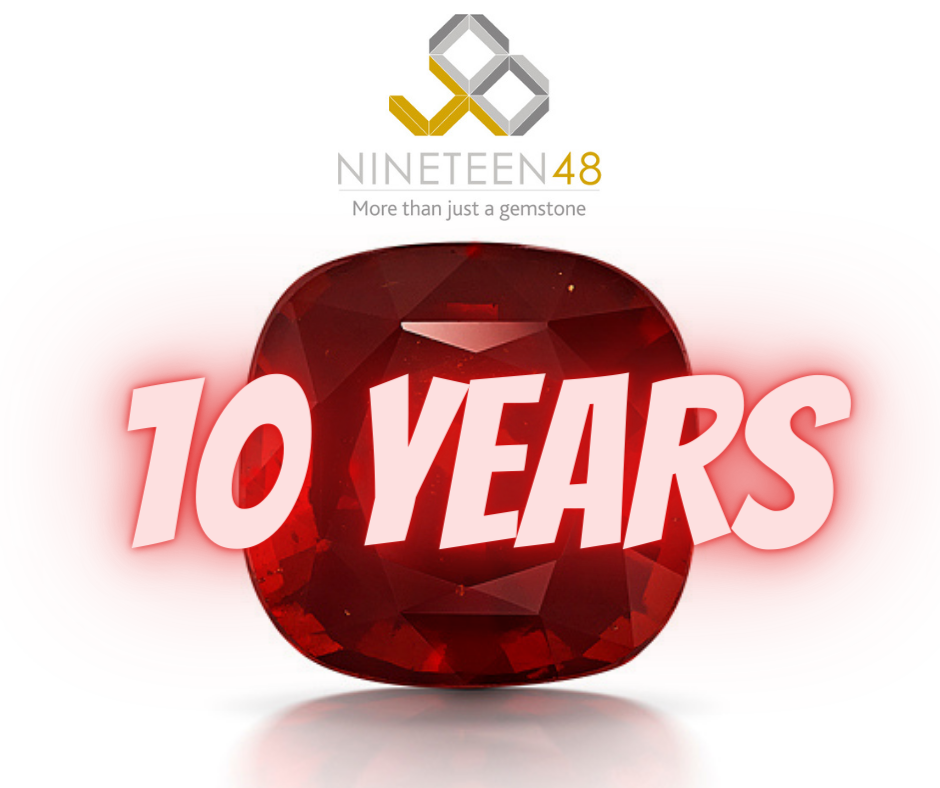 It's fair to say that we started our business with almost no knowledge of the gem industry and no idea of the journey we were about to begin. Very soon, we saw the complexities of the coloured gemstone supply chain and we realised that we had no other option but to trade our gemstones as transparently and responsibly as possible.
As our first main source of gemstones was Sri Lanka, we chose the name Nineteen48 for our company, because 1948 was the year that Sri Lanka gained independence from the UK and it is therefore a significant date for the Sri Lankan people and one which shows the historical link between the two countries.
In 2012, we were very fortunate to meet a London-based, Sri Lankan gem expert, Don Ariyaratna, who trained us in what we needed to know to get the business up and running and continued to mentor and support us for many years. Sadly, Don passed away a couple of months before our 10th anniversary, but you can read a little bit about him and what he means to us in this post.
https://www.nineteen48.com/blog/don-ariyaratna-021147---210121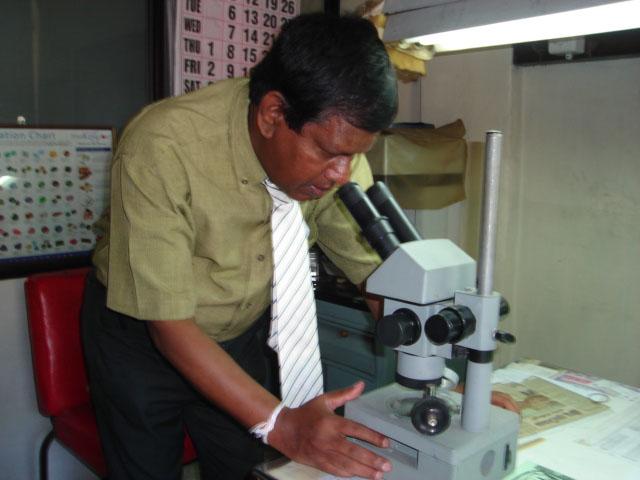 Our next fortuitous acquaintance was in May 2012, when we met our Sri Lankan business partner, Janaka Abayawickrama, with whom we set up Crown Gems, our gem mining and cutting company in Sri Lanka. By early 2013, we had broken ground on our first mining project in Rakwana and we were discovering our own sapphires and other gemstones. This was the exciting first step in having complete control of our "mine-to-market" supply chain.

The following year, through Crown Gems, we set up 3 more mining projects which ran for several years. These mines have provided us with a steady supply of fully traceable gemstones (primarily sapphires) that are the core of our gemstone inventory and which we have successfully marketed to a global audience.
In April 2016, we were a key part of the Fair Luxury team that organised the UK's first responsible jewellery conference at The Goldsmiths' Centre in London. The event was generally regarded to be a great success and has been followed by three other conferences in 2017, 2018 and 2019, in which we also played a significant role. We are still an integral member of the Fair Luxury community and proud to be involved in the Fair Luxury Pledge 2021.
https://www.nineteen48.com/blog/the-fair-luxury-pledge-2021

Our connection with Tanzania began in February 2017, when we merged with Rubyfair, a UK-based gem trading company that ran a community mine in Mahenge. This added a range of beautiful ruby, pink sapphire and spinel to our existing offering from Sri Lanka and we still sell these stones under the Rubyfair brand.
https://www.nineteen48.com/blog/nineteen48-and-rubyfair-merge-to-create-a-better-customer-experience

Whilst attending the Chicago Responsible Jewelry Conference in October 2017, our most ambitious project to date, Moyo Gems, came out of a conversation with Monica Stephenson (Anza Gems) and Cristina Villegas (Pact). Through this project, by working in collaboration with Anza, Pact and the Tanzanian Women Miners' Association (TAWOMA), we have developed another source of Tanzanian gemstones and created a model that brings the stones directly from the miners of the Tanga region to the international market, empowering the women miners and greatly increasing their income.
https://www.nineteen48.com/blog/the-moyo-gemstone-project---all-the-links-you-need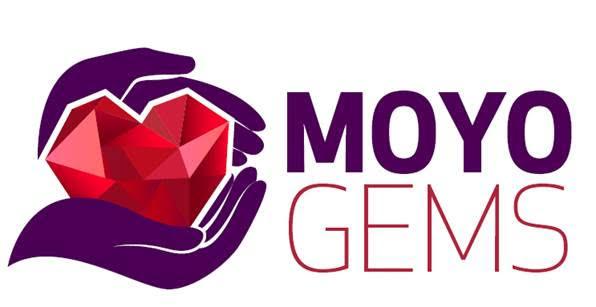 By early 2018, we had set up our own cutting workshop in Sri Lanka, thereby filling in the last major piece of our fully-controlled supply chain. We had also developed a small, but solid, network of other Sri Lankan mine owners with whom we continue to partner.
As we have understood more about the world of gemstones, we have focused on sharing our knowledge and experience as others have shared with us. We have run regular gems and gemmology workshops in the UK and presented at conferences, both at home and abroad. As a member of the National Association of Jewellers, we are a part of the Better Business Group, helping to promote good practice and ethical trading throughout the industry.
Over the years, we have hosted a number of visitors to Sri Lanka and taken customers and business partners on tours of the mines and the gem markets there. Several of them have even spent time faceting gemstones with our master cutters.
On the sales and marketing side, we have developed strong connections with likeminded gem traders in the UK and beyond. Along with Capricorn Gems, Fairtrade Gemstones and Gemstones Brazil, we have run numerous independent gem fairs across the UK for several years. As part of the wider international group, Ethical Gem Suppliers, we collaborated to run the first US Ethical Gem Fair in Tucson in February 2020, just before the world was hit by the coronavirus pandemic.
https://www.nineteen48.com/blog/ethical-gem-fair-tucson-2021---watch-the-videos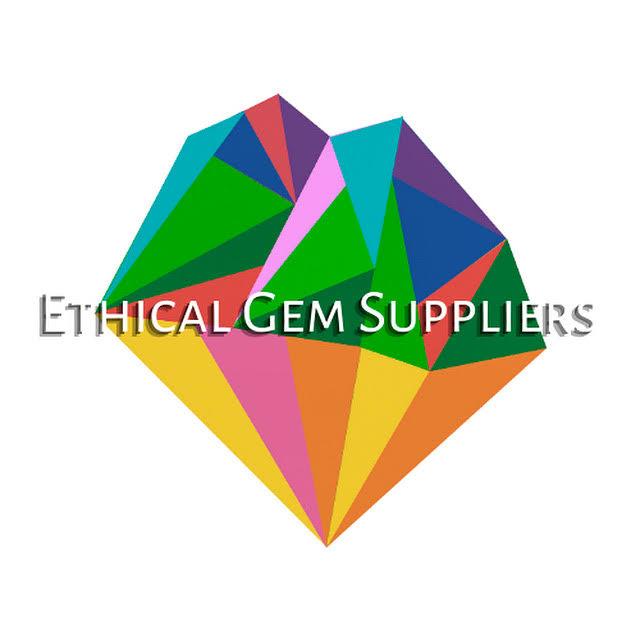 During 2020 and 2021, we have been grateful for the support of the many colleagues and customers, whom we have come to know and trust, whilst we have kept the business running and, most importantly, been able to keep trading with our miners. We have spent many hours online engaging in webinars, podcasts and virtual events, embracing the changes that were forced upon us all and making the best of it.
https://www.nineteen48.com/blog/ethical-gemstones---what-they-are-and-where-to-buy-them-podcast-with-jewellers-academy
https://www.nineteen48.com/blog/jewelry-journeys-with-stuart-pool-ethical-metalsmiths-interview
This first ten years of trading have been full of amazing experiences and incredible people. We look forward to the next decade and all the adventures yet to come. Whatever happens, we hope that our motto remains as valid in 2031 as it has been up to now and that the products we sell continue to be "more than just a gemstone".