08

Mar

Sapphire Hunting in Sri Lanka (with Arabel Lebrusan)
---
In August 2019, one of our awesome customers, Arabel Lebrusan of Lebrusan Studio, travelled quite a few thousand miles to Sri Lanka for what was primarily a family holiday. However, as Arabel herself says, "There was no way I was going to travel all the way to the Earth's sapphire capital and not dive head-first into a glittering world of gemstones". Of course, we were more than happy to assist Arabel on her quest by showing her a little bit of what Sri Lanka has to offer.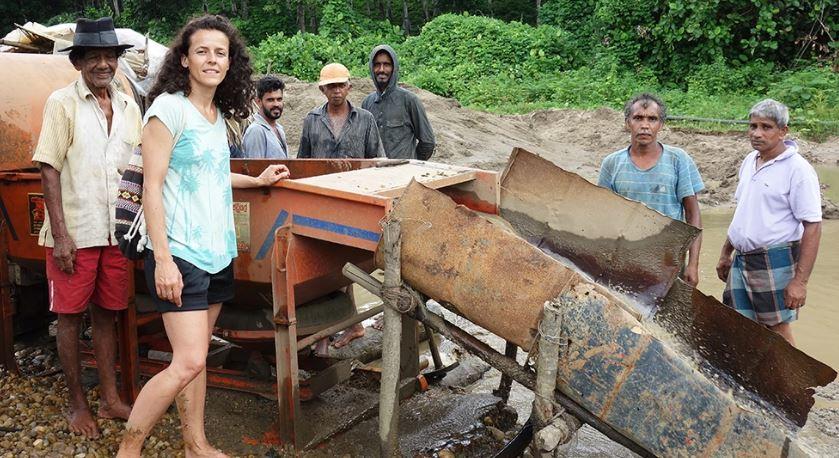 Firstly, we arranged for Janaka (our top man at our Sri Lankan sister company, Crown Gems) to show Arabel one of the many sapphire mines that can be found in the region around Ratnapura (The City of Gems). Through our local contacts, the pair were fortunate to find an operational mechanical mine where a small digger was being used to excavate the gem gravel. This type of mine is not so common in Sri Lanka, as the costs are higher than most mine owners can afford or justify.
Typically, traditional mines are manual operations, where the gem-bearing gravel is extracted and sifted by hand. By comparison to the mechanical mine, this mining method is less efficient, but the costs are much lower and the environmental impact is minimised.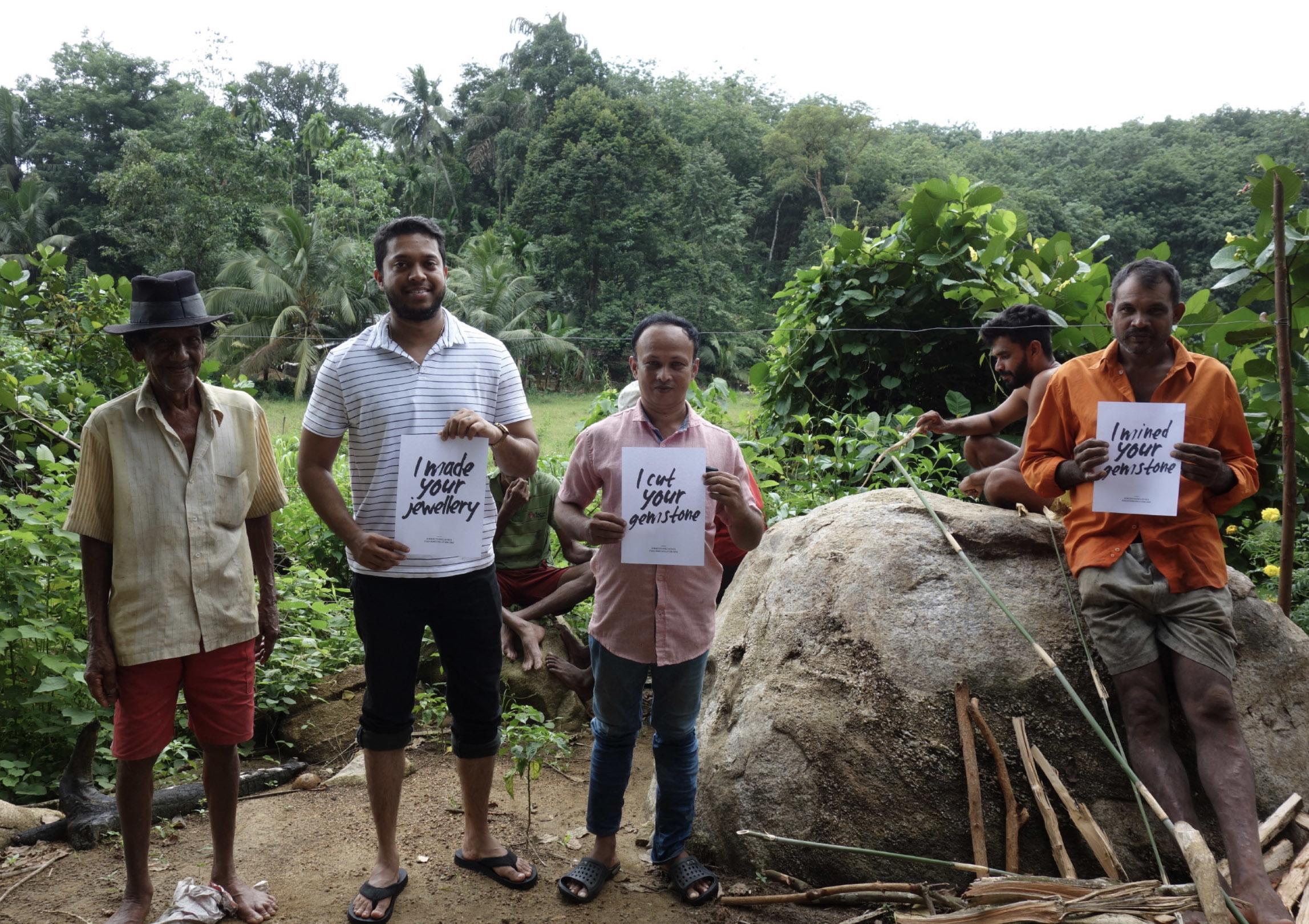 After Arabel had experienced first-hand the process of extracting the rough gem material, we scheduled some time for her to work alongside Sanjeewa, our master lapidary (gem cutter), at our gem-cutting workshop just outside Colombo. Arabel spent two days learning some of the skills of the trade and said of her experience, " My first ever faceted sapphire took hours of intense work, but watching an untreated lump of mineral transform into a smooth, glassy lozenge, glinting in the palm of my hand, was worth every second."
Under Sanjeewa's expert guidance, Arabel produced her very own cut and polished gemstone as an everlasting memento of her time with us.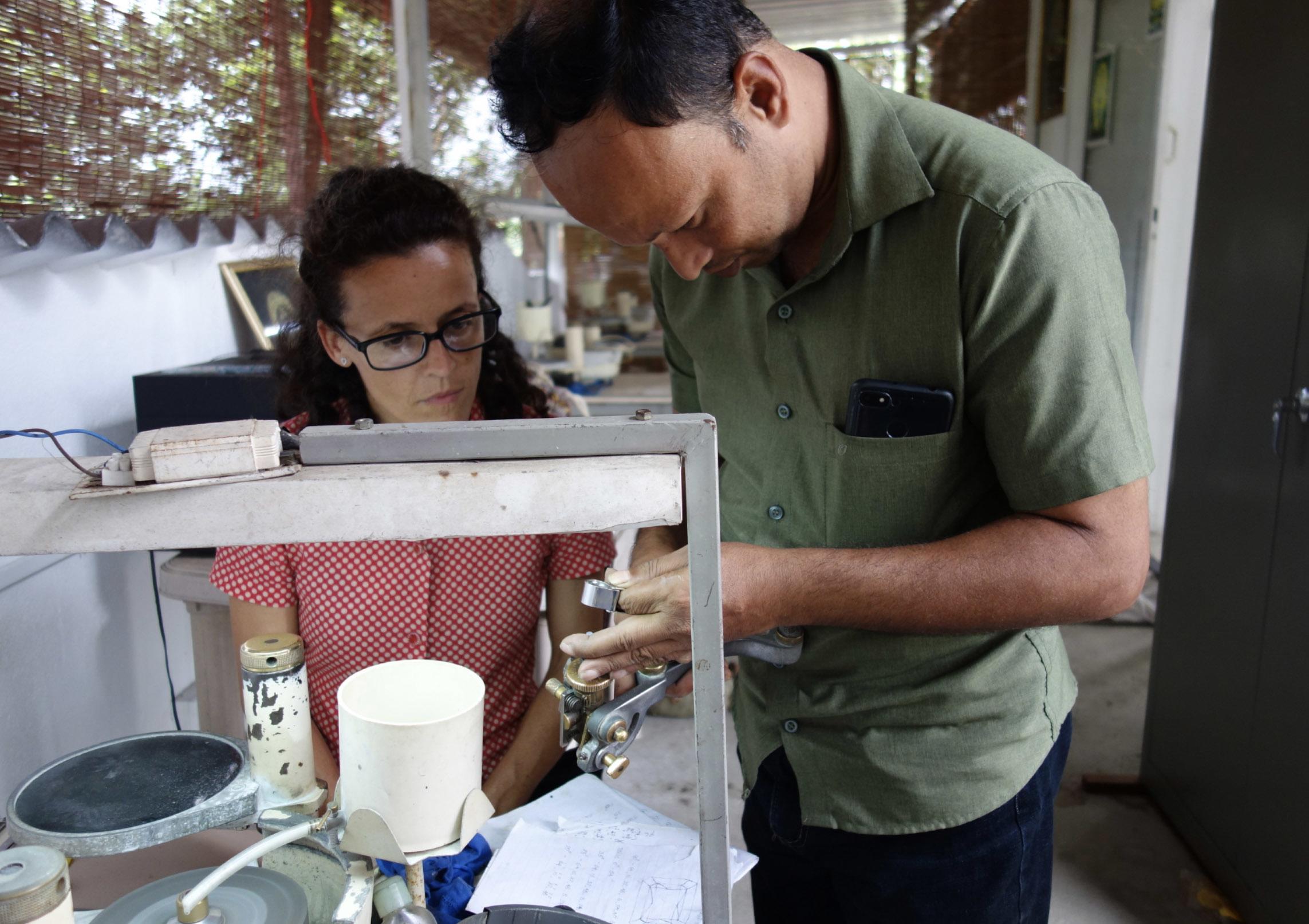 Arabel summarised her trip,
"My time in Sri Lanka served overwhelmingly to remind me of why I adore doing what I do. The island has a rich history of gemstone cutting and mining. Today, Sri Lanka sets an example for the rest of the world with its brilliant sustainable policies for small-scale mining. As somebody who has been besotted with jewellery their entire life, it was really quite beautiful to be immersed in a culture that gems are such a huge part of."
We are very grateful to all of the visitors who make their way to Sri Lanka to spend time with us. We have been pleasantly surprised just how many have made the journey and we are always happy to host more in the future.
If you would like to read more, Arabel has written eloquently about her trip in these other blog posts:
https://jewellerycut.com/dispatches-from-a-sapphire-hunt-in-sri-lanka/
https://www.lebrusanstudio.com/blogs/arabels-blog/dispatches-from-a-sapphire-hunt-in-sri-lanka-a-q-a-with-our-founder-arabel-lebrusan
(All photos and quotes courtesy of Arabel Lebrusan, Lebrusan Studio)