01

Feb

The Hidden Gems of Elmhurst – a Review of the Lizzadro Museum
---
There are many places around the world where one can see amazing collections of gemstones and jewellery. Major museums are often the proud owners of a wide range of minerals and fossils or beautiful items that have been worn by some of the most famous historical figures.
However, alongside these world-renowned establishments, one can sometimes find a small, but perfectly formed, collection in the most unlikely of places. The Lizzadro Museum is one of those places.

Not too far from Chicago, nestled in the small town of Elmhurst, the Lizzadro Museum of Lapidary Art houses a fascinating assortment of carvings, gemstones and fossils. Opened in 1962, the museum was built to display the personal collection of Joseph F. Lizzadro Sr., a prominent local businessman. Over fifty years later, those items still form the core of what is on show today.
Although I did not count them all, I am reliably informed that there are more than 200 pieces of jade and other hard-stone carvings from all over the world, some of which are internationally famous. Other exhibits on the upper floor include some incredibly detailed snuff bottles, a variety of vases and bowls and a range of exquisite cameos. A small selection of loose gemstones is also on show upstairs, whilst the lower floor of the museum contains some beautiful mineral and fossil specimens, guaranteed to impress any "rockhound".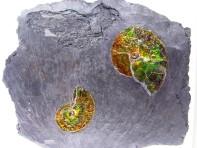 There are often special exhibitions with pieces from some prestigious institutions and the museum also acts as an educational centre, with plenty of displays and events for visitors of all ages.
Having had the privilege of visiting the museum myself, I can certainly recommend it to anyone who is a lover of the art of lapidary or simply appreciates exceptional workmanship in any form.
I hope I have an opportunity to visit again one day.