07

Mar

Jewellery Industry Summit 2017: Delegate's View
---
The second Jewelry Industry Summit (JIS) took place on Sunday 30th and Monday 31st January, 2017, at the Tucson Convention Centre in Arizona.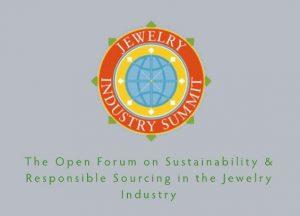 The summit brought together over 100 professionals from all parts of the industry to discuss issues relating to the responsible and transparent sourcing of some of the main materials we need to make jewellery, primarily gold and gemstones.
There was representation from major brands, industry bodies, academic institutions, manufacturers, miners and government. As you can imagine, such a diverse audience made an excellent forum for discussion and knowledge sharing.
However, the summit is certainly not a place to simply sit and listen. Rather than a long list of speakers, the focus is on group activities and full participation. From the initial icebreaker, attendees are made to think, discuss and contribute. Engagement is key.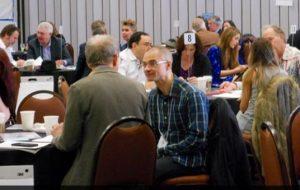 The first JIS conference had resulted in groups committing to a number of initiatives and the second summit was an opportunity to review progress, develop ideas and generate a few new projects to add to the list. Delegates were actively recruited to join with the existing teams and commit to solid action.
For two days, the room was alive with brainstorming, debate and critical analysis, with the aim of driving forward the initiatives and making demonstrable progress towards the group's objectives.
It's fair to say that the schedule was demanding and by the end of the final session of day two, most attendees wore an expression of weary satisfaction. However, there was undoubtedly a sense of achievement and a job well done.
For more information, please refer to the summit's website (http://www.jewelryindustrysummit.com/) or social media channels (https://www.facebook.com/jewelryindustrysummit/and https://www.instagram.com/responsiblejewelrystories/).