22

Feb

What is Ethical?
---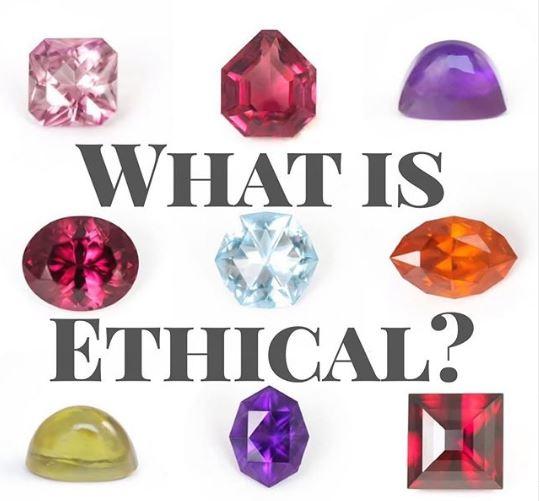 This excellent post comes from Monica Stephenson of Anza Gems and we wanted to make sure that it was given the widest possible audience. Please read on...I've been thinking about this word a lot lately, just coming back from Tucson and the inaugural Ethical Gem Fair. Also because celebrities have…
Read the full post
22

Feb

UK Premiere of "The Shadow of Gold" (London - 11/03/20)
---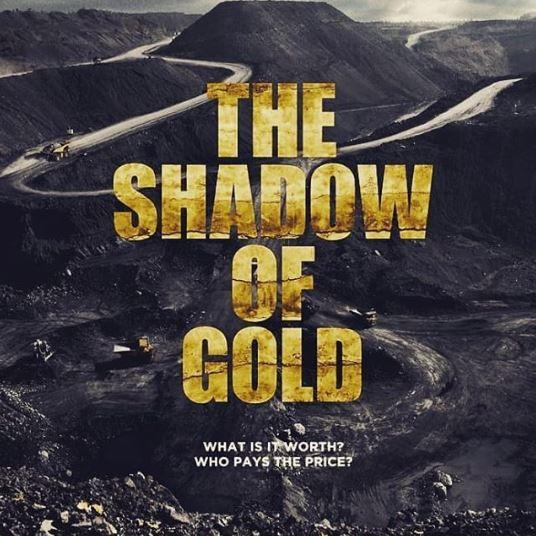 We are proud to be part of Fair Luxury, a collaboration of jewellery industry changemakers with a vision for a responsible and sustainable future.For their next event, Fair Luxury is joining with The Goldsmiths' Centre to screen this new film about the global gold industry, showing the harsh realities of…
Read the full post
09

Jul

Moyo Gemstones - how it all began
---
We are privileged to be part of the Moyo Gems project, a ground-breaking programme, working with the members of the Tanzanian Women Miners' Association (TAWOMA) in Tanga, Tanzania.This potentially life-changing project has been described by our commercial partner, Monica Stephenson of Anza Gems:"This could be a way out of poverty…
Read the full post
09

Jul

UK Ethical Gem Fair (Autumn 2019)
---
The collaborative partnership of three of the UK's leading ethically sourced gemstone suppliers, Stuart Pool (Nineteen48), Kathy Chappell (Fair Trade Gemstones) and Ian Bone (Capricorn Gems - Queensland, Australia) return to Hatton Garden in London for their Autumn 2019 gem fair. This fair will see gemstones available that offer fully…
Read the full post
08

Jun

Moyo Gemstones
---
You might have heard that we're working on a very exciting new project with female artisanal gemstone miners in Tanzania and we are part of a new brand of gemstones (Moyo Gems) which we will be offering to our customers later this year.
Click the button below to find out more...
Read the full post
05

Jan

UK Ethical Gem Fair (Spring 2019)
---
The collaborative partnership of three of the UK's leading ethically sourced gemstone suppliers, Stuart Pool (Nineteen48), Kathy Chappell (Fair Trade Gemstones) and Ian Bone (Capricorn Gems - Queensland, Australia) return to Hatton Garden in London for their spring gem fair. This unique fair will see gemstones available that offer full…
Read the full post
29

Dec

An Evening of Gemstones at Flux 'n' Flame
---
We recently gave another of our very popular, short talks on the basics of gemstones and gemology. This time, the event was hosted by Jesa and Al Marshall at the Flux 'n' Flame jewellery school in Dorset.As well as hearing about how gemstones are mined and cut, a group of…
Read the full post
27

Dec

Stunning Ethically Sourced Blue Sapphires
---
Stunning ethically sourced blue sapphires from Sri-Lanka now available.Blue Sapphire, 2 to 3.5mm, Round CutAmazing ethically sourced and fully traceable blue sapphires from Sri Lanka, mined in the Kahawatthe region. We have many of these sapphires now available between 2 mm and 3.5 mm, round cut, royal blue.Please get in…
Read the full post
15

Nov

The Power of Blue Sapphire
---
Blue sapphire from Sri Lanka is amongst the most precious of all gemstones and the Ceylon Sapphire has been prized by royalty for many centuries. However, along with its beauty and rarity, blue sapphire has historically been attributed with many other powers and characteristics.Traditionally, blue sapphire symbolizes truth, faithfulness and…
Read the full post
09

Oct

Launch Of Fairtrade Gold from Africa
---
A Guest BlogWe're very grateful to Alice Rochester, senior jewellery designer and ethical jewellery expert, from Harriet Kelsall Bespoke Jewellery for allowing us to republish her excellent article about the launch of Fairtrade Gold from Africa…Alice Rochester (Harriet Kelsall Bespoke Jewellery)On Thursday 21st September I was lucky enough to be…
Read the full post